CharterUP, the first fully integrated charter bus marketplace for corporations, consumers and operators, announced today the national rollout of Corporate Shuttles, a new platform for booking and managing day-to-day employee transportation.
Corporate Shuttles provides enterprise clients nationwide access to over 500 operating partners on the company's proprietary, fully integrated technology platform. CharterUP's tech-enabled white label mobile app allows Fortune 500 corporations to monitor in-depth ridership data, live trip tracking and more, while employees can check available shuttle times, pickup locations, request rides and track shuttles in real-time from their personal mobile device.
"Whether it's daily employee pickup and dropoff, recurring off-site meeting transport or routine shuttles between offices, there is a massive need for safe, reliable and dependable movement of employee talent across this country," said Armir Harris, founder and CEO of CharterUP. "The Corporate Shuttle program allows enterprise customers the ability to conveniently move their teams safely, on-time, within budget and at scale via our national network of charter bus operators."
Companies currently engaging CharterUP to manage their daily corporate shuttle needs include Hilton, Hyatt, Sysco, H-E-B, Texas Instruments and more.
Since its founding in 2018, CharterUP has experienced over 100% annual growth and recently surpassed an annual revenue run rate of $150 million in 2022. In October, the company announced it raised a $60 million Series A led by Tritium Partners, an investment firm specializing in online marketplaces, logistics and software companies with exceptional growth potential.
Leveraging technology to disrupt the massive and highly fragmented $15 billion domestic charter bus industry, CharterUP provides real-time data on all charter services, featuring quotes for custom itineraries, embedded payment capabilities, live trip tracking and more.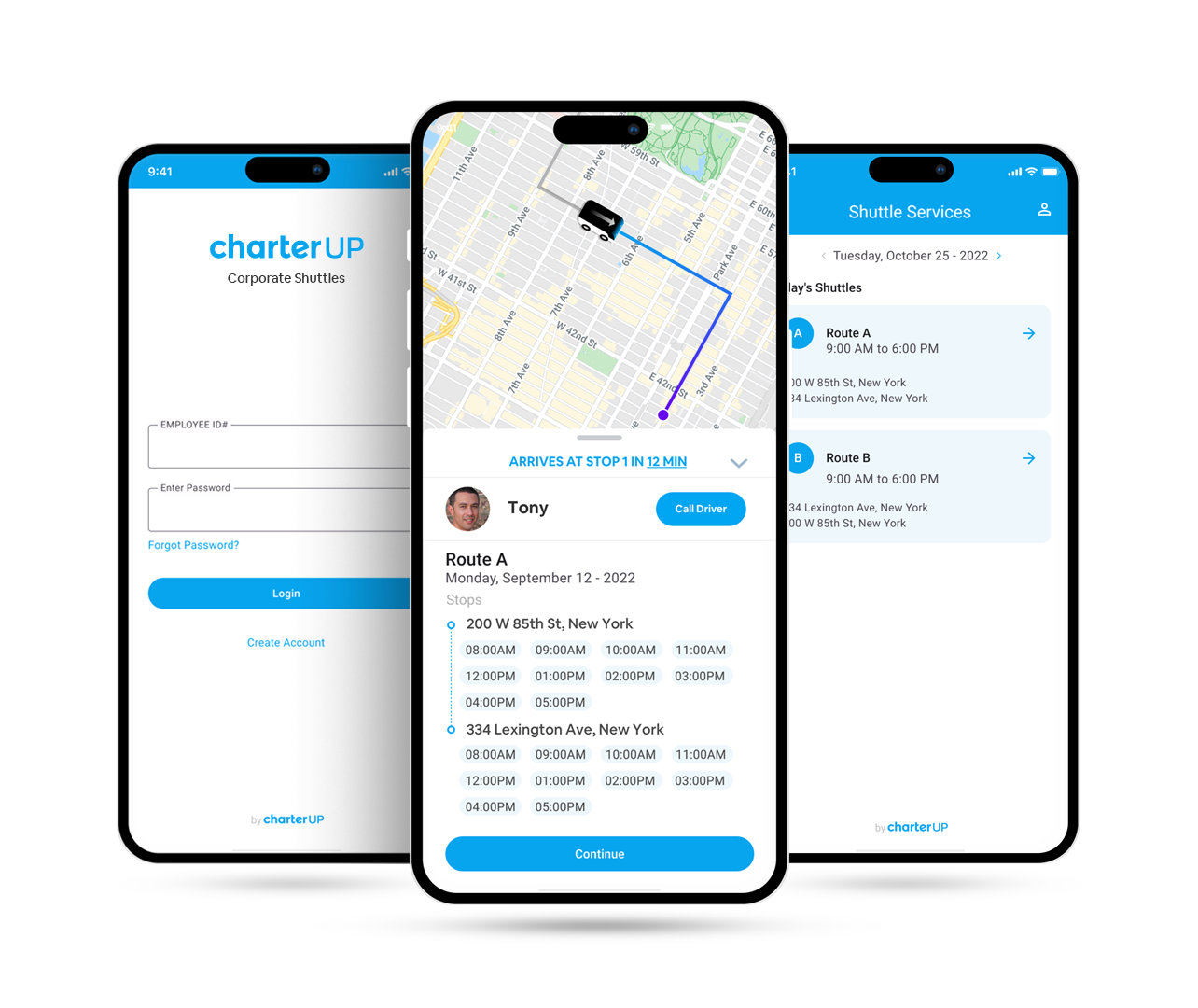 About CharterUP
CharterUP is the first fully integrated marketplace for bus charters in the U.S. Built for corporations, individual users and operators, its platform removes the friction from reserving private group transportation by instantly connecting bookers to a virtual fleet of local bus operators. Its platform features a suite of capabilities that includes instant booking, real-time availability & tracking, and dynamic pricing, via self-serve technology. Combined with its growing virtual fleet of over 3,000 fully integrated charters, CharterUP delivers unmatched accessibility, accountability and transparency never seen before in the charter bus space. Founded by long-time charter bus entrepreneur Armir Harris in 2018, CharterUP is headquartered in Atlanta and works with operators in dozens of local markets throughout the country. For more information on CharterUP, visit charterup.com