As CharterUP joins Austin's innovation corridor with our new headquarters, we plan to rapidly expand our product and engineering team by adding more than 100 employees in the next year.
CharterUP's online marketplace empowers groups to charter a bus in 60 seconds, and we have built a culture of innovation and curiosity that challenges our team to push boundaries. Our tech-enabled platform already offers revolutionary features including real-time availability, live-trip tracking and mobile apps for riders.
With three new executive hires to lead the growth in Austin, CharterUP is poised to achieve our goal of bringing unprecedented accountability, transparency and reliability to group transportation.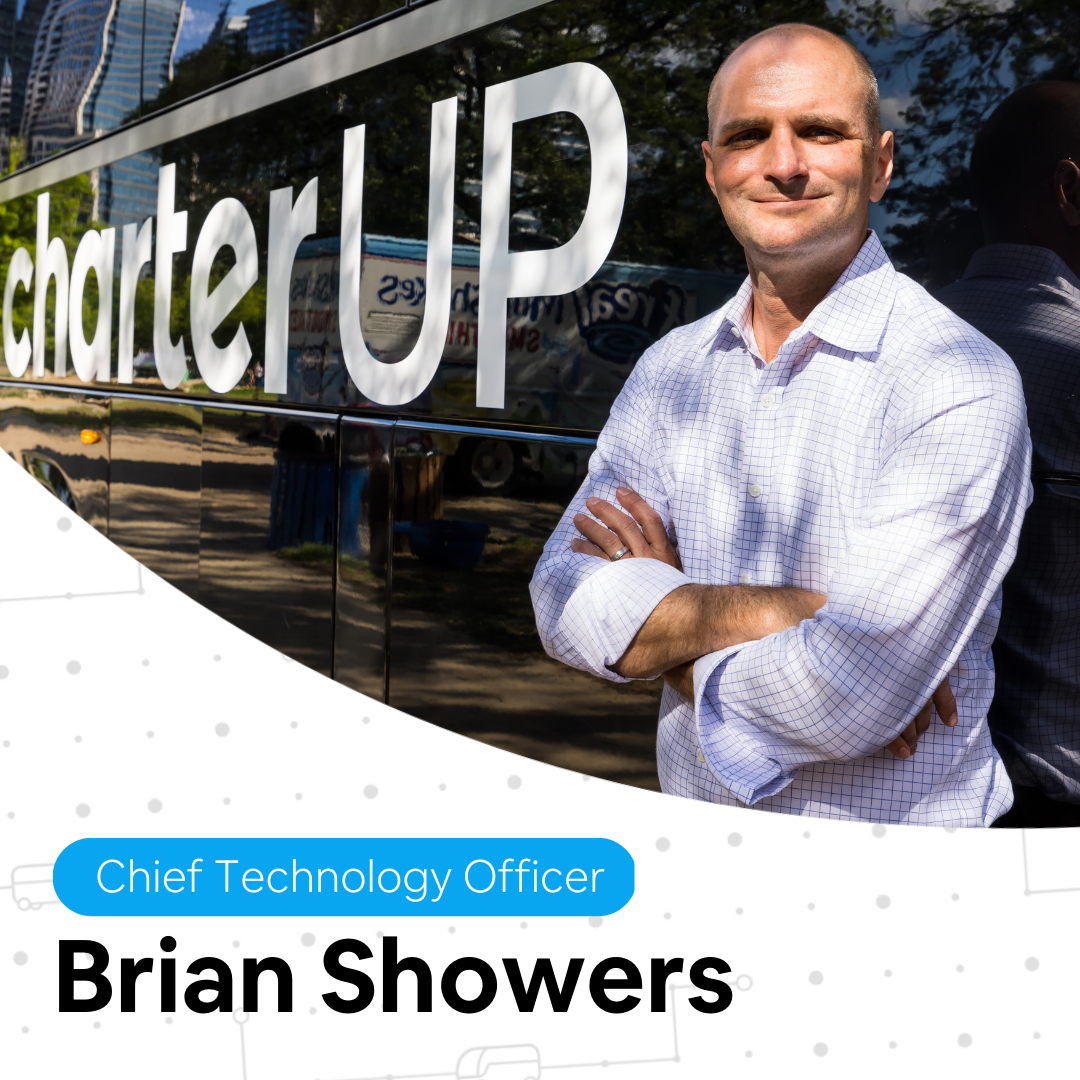 Brian Showers joins as Chief Technology Officer, bringing 20+ years of experience in the technology industry, including from RetailMeNot and Dosh. At RetailMeNot, he led the development of the company's core technology platform, which was named one of the top 10 shopping apps by USA Today. Brian will be leading engineering efforts and working closely with product teams to deliver exceptional experiences for our customers, including advancing CharterUP's mobile app. Austin will serve as the company's tech and product hub and Showers has been tasked to more than 3x today's team of 30 in the region.
"I am thrilled to be joining CharterUP as the company's commitment to innovation and customer satisfaction aligns perfectly with my personal passions and values. I look forward to leading the company's technology platform and am confident I can help the team continue to grow and push the boundaries of what's possible," said Brian Showers, CTO of CharterUP.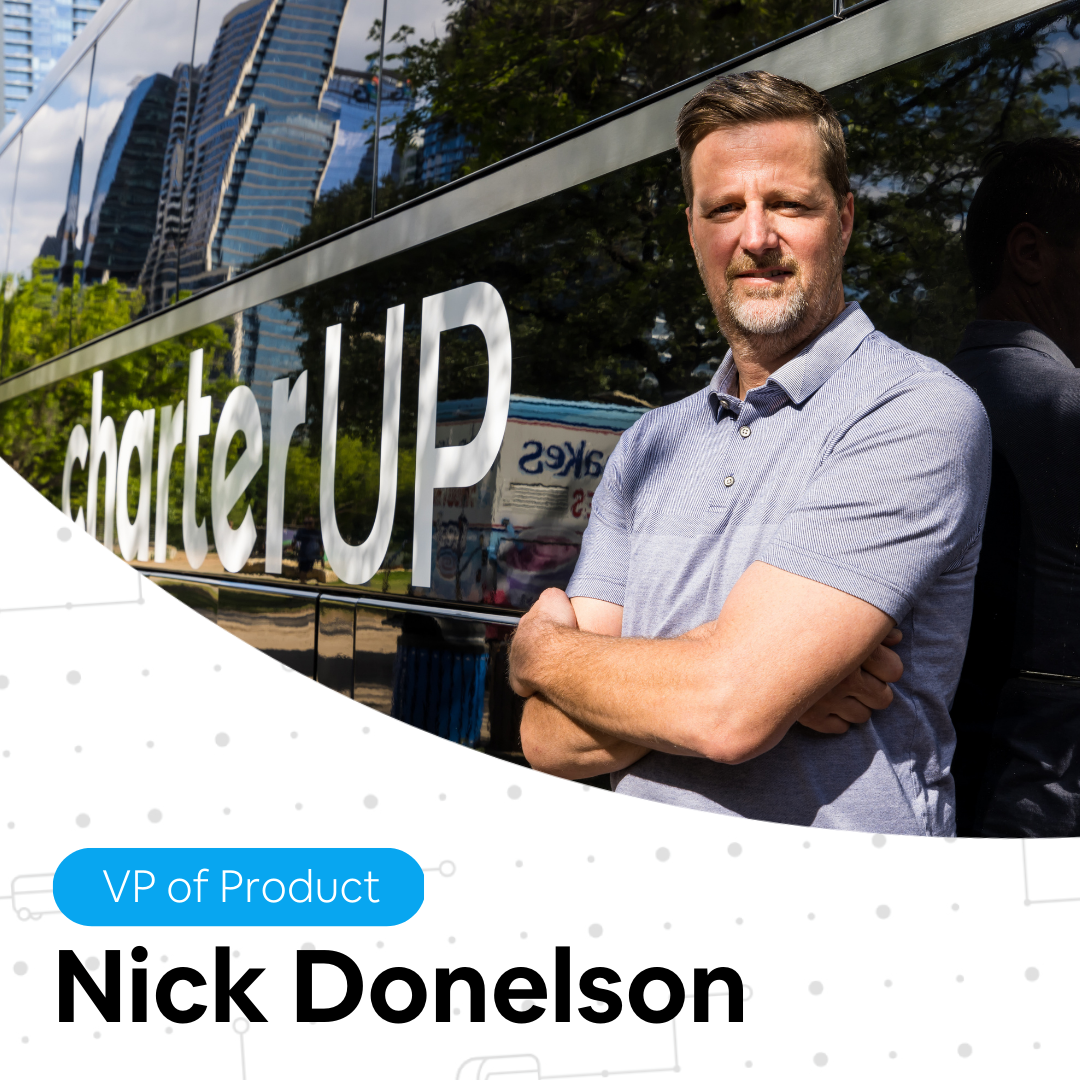 Nick Donelson joins as Vice President of Product, with over a decade of experience in product management and innovation, having led product teams at several successful startups and Fortune 500 companies, including Walmart eCommerce.
He will lead the company's product strategy and roadmap.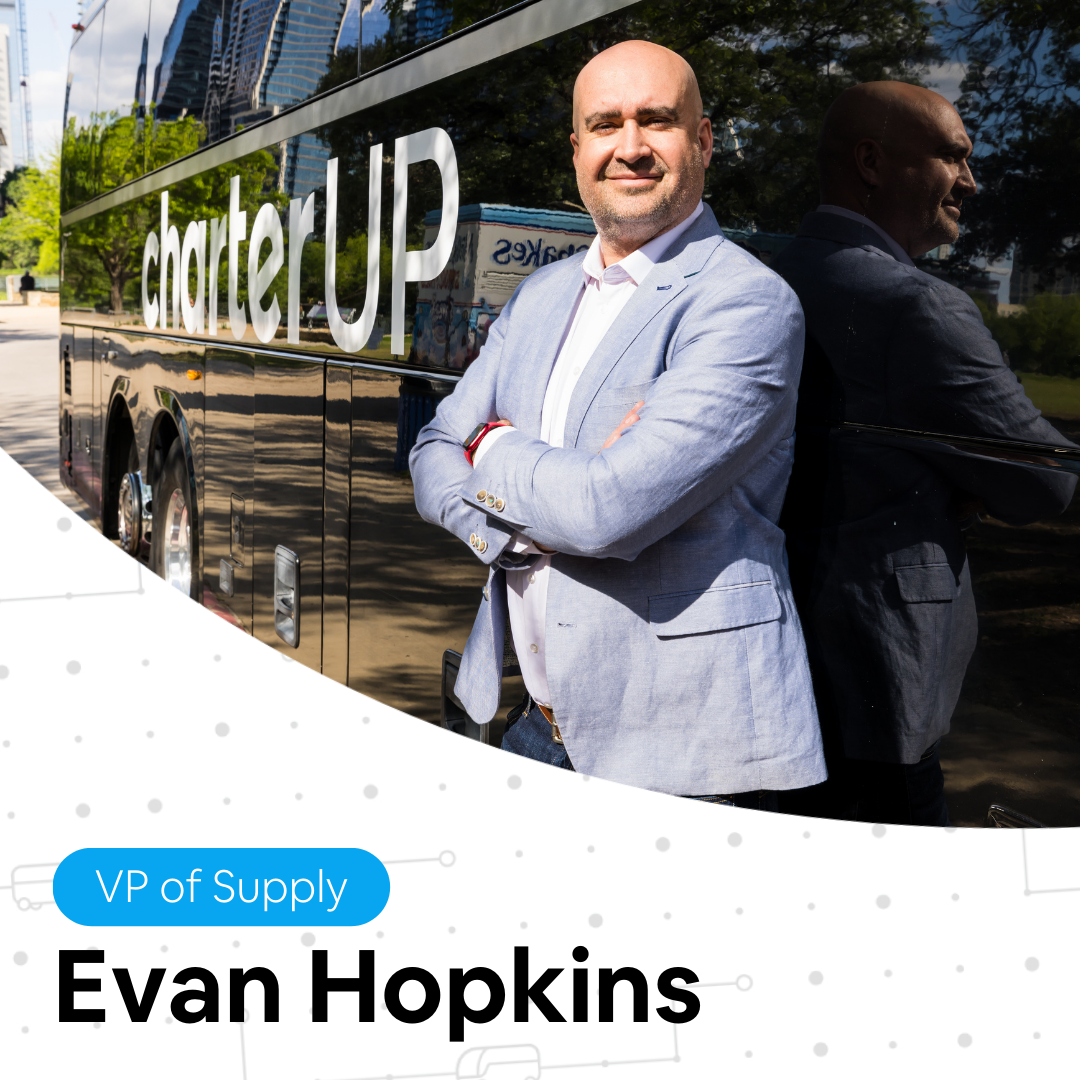 Evan Hopkins joins as Vice President of Supply and brings extensive experience in startups, business operations and the travel industry, having held senior leadership positions at several rapidly growing companies and formerly served as Outdoorsy's VP of Global Sales and Customer Operations.
He will lead the company's supply-side, partnerships and customer support strategy.
---
Don't miss the bus
Review our openings below to see how you can grow your career with CharterUP