CharterUP's trail-blazing online charter bus marketplace has been named the Overall Reservation Solution Provider of the Year in TravelTech's 2023 Breakthrough Awards program.
Recognizing outstanding companies that revolutionize the travel industry through technology, the Tech Breakthrough recognition celebrates CharterUP's game-changing impact on the $18 billion charter bus industry. CharterUP has transformed the charter bus booking process with unparalleled accessibility, transparency and accountability.
"CharterUP was founded to disrupt the stagnant and fragmented charter bus industry, infusing it with technology and accountability," said CEO Armir Harris. "Our visionary product and engineering teams have harnessed their creativity to transform the reservation process and push boundaries. The TravelTech award recognizes our reservation platform as a catalyst for a brighter future in group travel.
CharterUP's fully-integrated marketplace stands alone as the first and only bus booking platform offering real-time pricing and availability. By aggregating live data from hundreds of bus operators nationwide, the tech-enabled platform enables customers to charter a bus in 60 seconds. Gone are the days of frustrating and time-consuming reservation processes, where customers endured multiple calls, lengthy waits and uncertainty.
With the ability to compare vehicles, prices, operator reviews, on-time performance, safety records and amenities all in one platform, CharterUP allows customers to book their group travel with confidence. A customer can book a charter bus in Detroit or a minibus in Atlanta on the same app. Fortune 500 companies and businesses of all sizes easily contract and manage one-time or recurring charter services, while individual users tap into the marketplace to explore charter options based on their customized itineraries.
Bryan Vaughn, Managing Director of the TravelTech Breakthrough Awards, said CharterUP earned the honor for progressively developing and refining a breakthrough travel experience. He applauded the team's passion for technology and vision for how it can enhance travel experiences.
"The way people travel is changing by the minute. Travelers want to be more connected than ever and they want the ease-of-planning they're used to in other aspects of their lives. To stay ahead of the curve, travel and hospitality companies need new tools and applications that have the potential to scale their business and keep up with shifting consumer demand," Vaugn said.
CharterUP has introduced revolutionary technology features such as dynamic pricing, live trip-tracking and white-labeled mobile apps for enterprise clients. With a new technology hub in Austin and plans to expand the product and engineering team by over 100 employees within the next year, CharterUP will continue to leverage technology to create a group transportation experience that is transparent, safe and good for the planet.
See for yourself
Just fill in a few details and CharterUP will instantly calculate price quotes from different vendors in your area to connect your group with the right ride.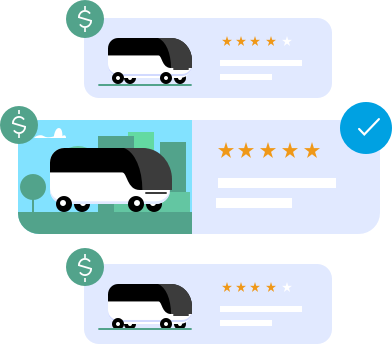 Compare Prices
Compare real-time prices and availability from companies serving your area.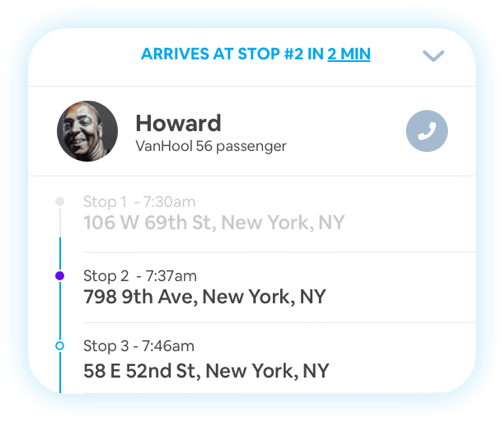 Rider App
Easily share your location, manage passengers, and contact your driver.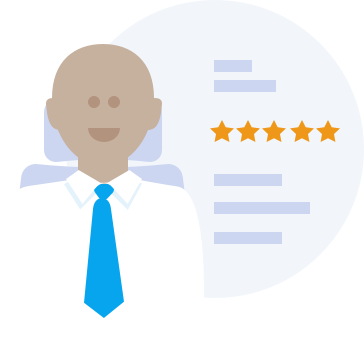 Visibility
Get real-time data on fleet, amenities, insurance, and safety records.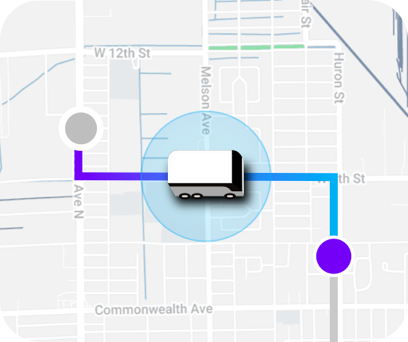 Live Tracking
Take the guesswork out and get real-time updates on the location of the bus.
Instant Bookings
Instantly book your bus and confirm your reservation automatically.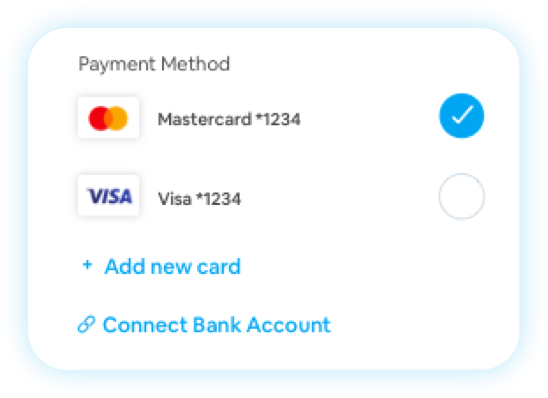 Streamline Payments
A new and seamless checkout process with several payment options.