Every quarter, Expedia Group shares insights into traveler intent and demand. Based on 70 petabytes (the approximate equivalent of 20 million filing cabinets or 500 billion pages of standard printed text) of first-party data from hundreds of millions of travelers around the world, the Traveler Insights Report tells us the top-booked destinations in every region, rising travel trends and more. You can find the entire report here.
CharterUP is proud to be a piece of the transportation puzzle, offering quick and easy charter bus rentals for every group of travelers and their unique needs. We currently service 25+ cities, including the top five booked destinations in the U.S. according to Expedia Group.
At a glance:
New York City remains in the top 10 booked destinations list in every region worldwide.
24% of travelers are initially inspired to take a trip because of a specific event or celebration, such as a concert, festival, sporting event or wedding.
You can charter a bus faster than a New York minute with CharterUP.
The Top 5 Travel Destinations in Q3
Which U.S. cities got the most tourism in Q3? From beach fronts to bustling cities, these were the top five most visited destinations these past few months: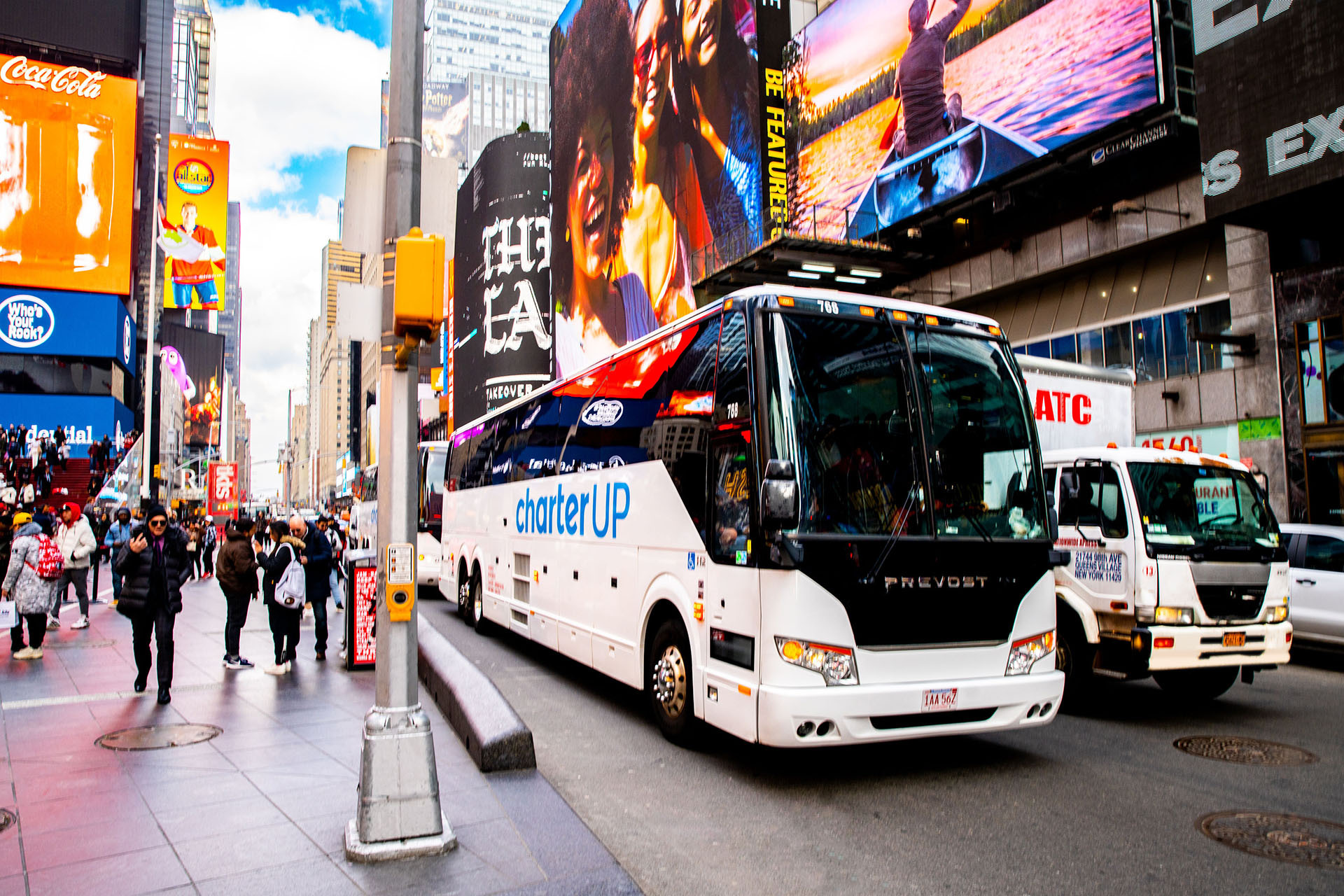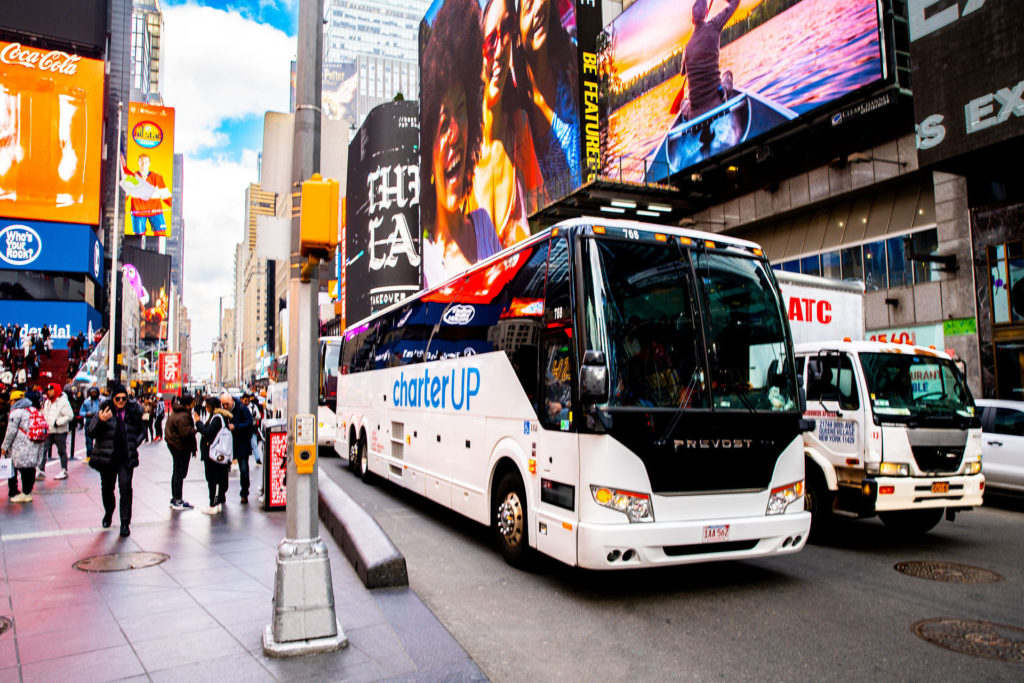 New York consistently dominates top-booked destination lists for good reason: With iconic landmarks, spectacular skyscrapers, delicious street foods and a rich cultural scene, it's a popular destination for group travel.
Minimize the stress that comes with navigating across New York City. A charter bus rental offers spacious seating, onboard amenities and a professional driver to make your journey much more relaxed. Next time you plan a group trip to the city that never sleeps, rent a charter bus for memorable and hassle-free navigation around New York City.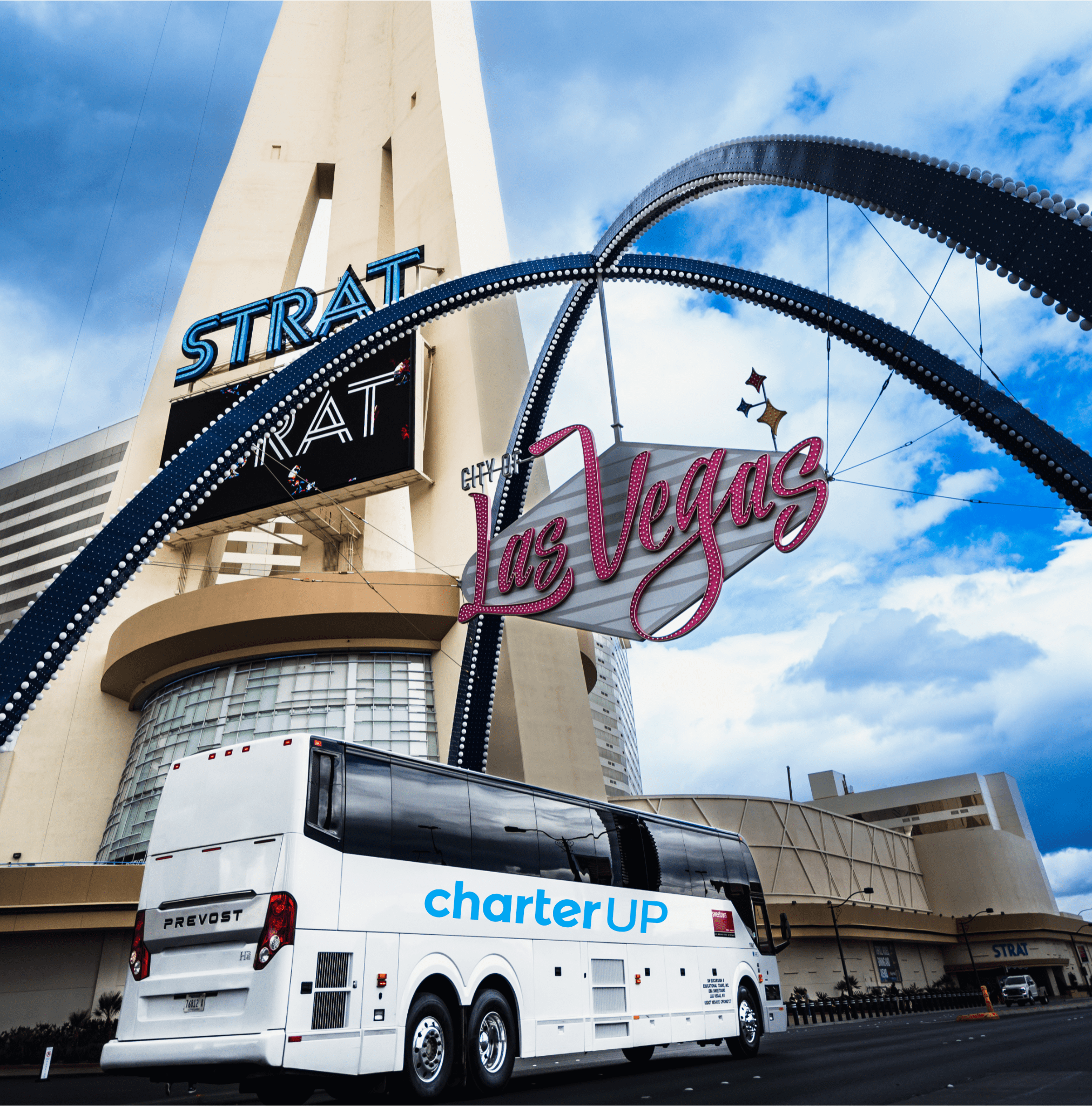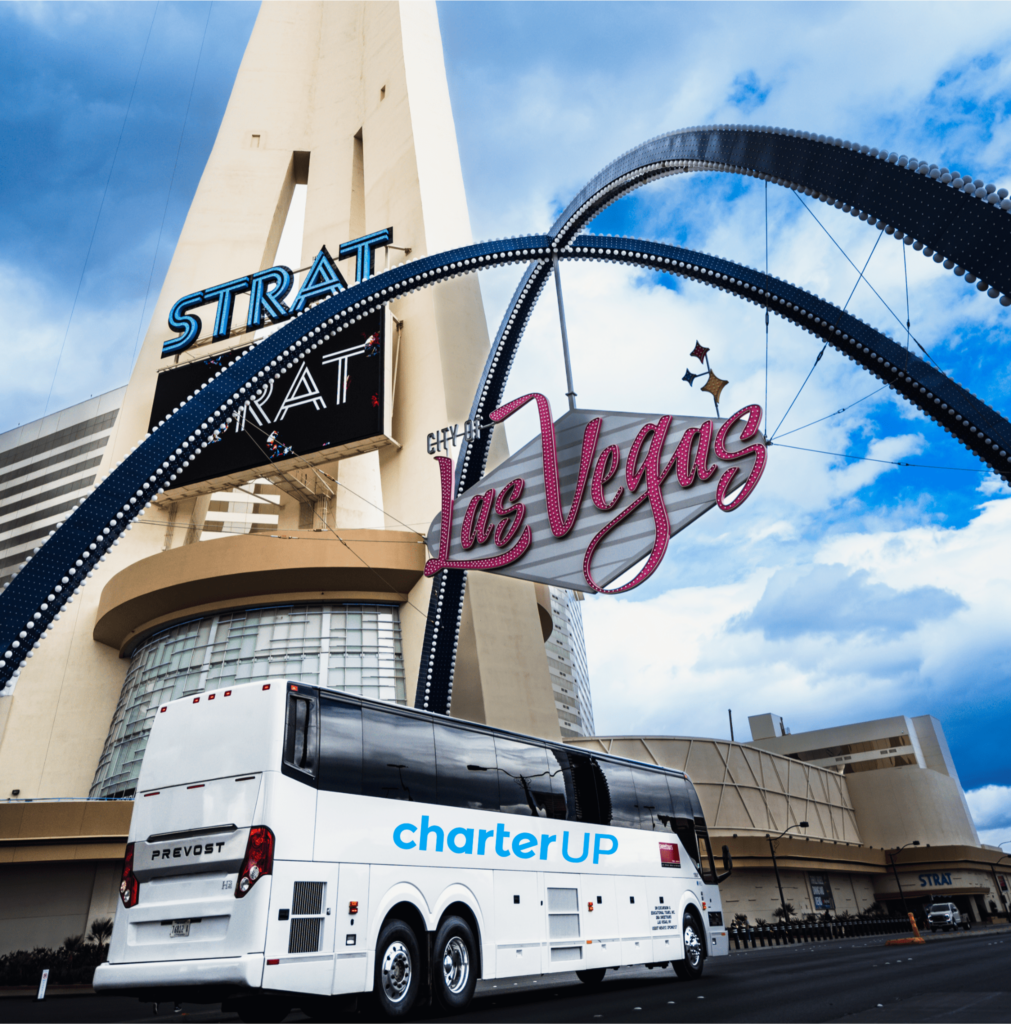 Viva Las Vegas! As one of the most-visited cities in the country, planning a group trip to Las Vegas can be a tall order. Between booking hotels and outings, you'll have plenty to consider for family vacations, friends' weekends or special celebrations. CharterUP can make booking group transportation one of the last things you'll need to think about. As the premier online marketplace for charter bus rentals, Las Vegas groups can book a ride in just a few moments.
Every traveler, whether a star or not, deserves a red-carpet experience from start to finish. With our seamless and sophisticated booking process, we'll make you feel like a celebrity on the move. Get ready to indulge in the luxury of hassle-free group transportation with CharterUP. It's time to elevate your journey to A-list status.
Chicago may be known for its iconic skyscrapers and bustling streets, but its complex underground road system often leaves visitors feeling lost in a maze. Allow us to be your trusted transportation partner in the Windy City so you can focus on creating unforgettable memories in one of America's most iconic cities. From The Bean to Wrigley Field to the Art Institute of Chicago, CharterUP will get you there in comfort and style.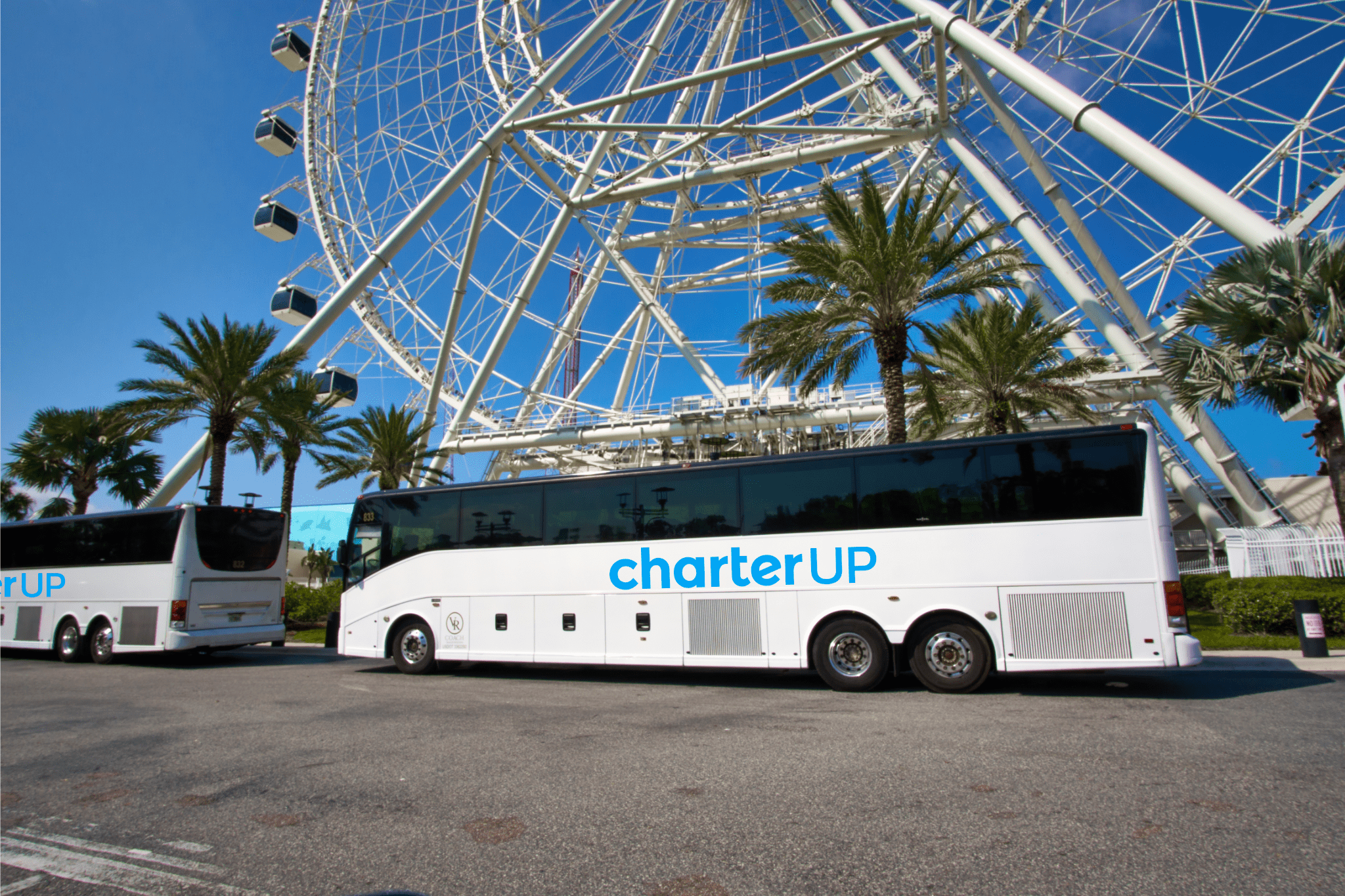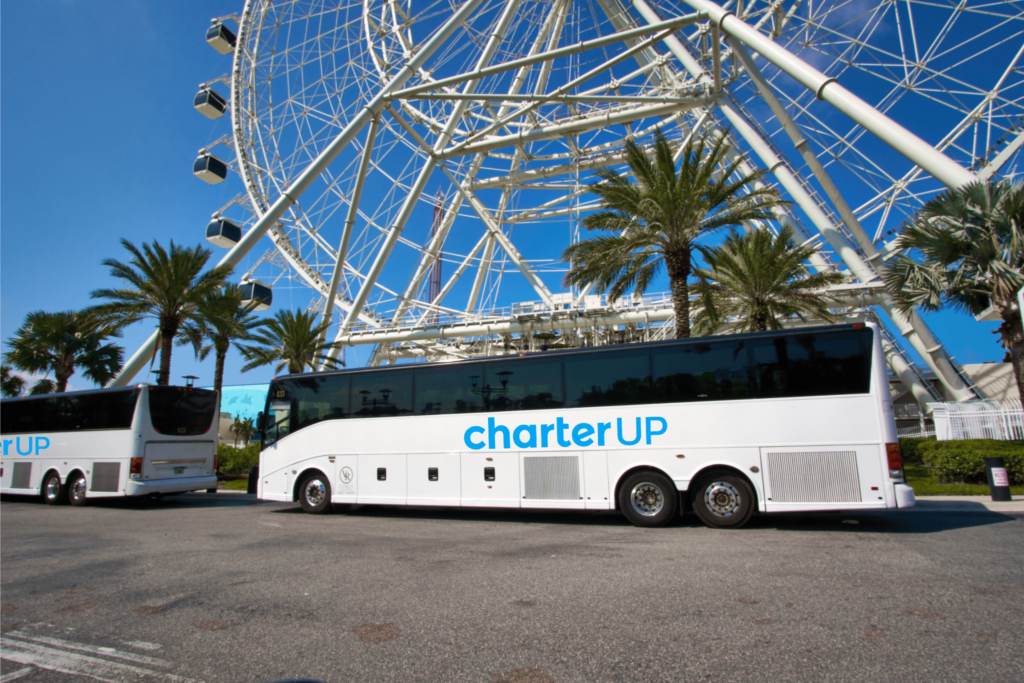 The days of overcrowded, unpredictable Disney shuttles are firmly in the past. With CharterUP's extensive network of verified bus operators, you can easily explore all Orlando offers without worrying about the logistics.
Orlando boasts an active theme park scene, with some of the world's most famous parks like Walt Disney World Resort, Universal Studios and SeaWorld. A charter bus is a great way to get your group to the park, especially during high-demand times like holidays and weekends. CharterUP's network can match you to a rental during these busy times, ensuring timely and comfortable transportation.
With a chartered ride, your group – big or small – can experience the thrill of the rides and attractions together. Plus, you can responsibly enjoy your time at the parks knowing you have a professional designated driver.
Party on Wheels
Whether you're watching, performing at or playing in a game, CharterUP has your transportation covered. The experience of a concert or sporting event starts well before you reach the stadium and traveling by car splits your group, dampening the pre-game excitement. But hop on a charter bus, and the camaraderie thrives – allowing your group to show up energized, relaxed and ready to have the best night of your lives.
Instant Booking with CharterUP
With CharterUP, you can instantly get a quote online instead of spending hours figuring out the logistics of your group's transportation.
Save time, gas and mental fortitude with CharterUP. Our shuttles will get you where you need to go with quick and seamless booking. What are you waiting for? Ditch the carpool lane and book your chartered shuttle in 60 seconds.
Get a Quote