Airport Shuttle Buses
It can be stressful to find ground transportation to and from the airport for your entire group—especially in major flight hubs. Whether you need to rent a bus in New York City for your JFK flight or a Los Angeles charter bus to transfer travelers from LAX to a nearby festival, CharterUP is here to help. When you rent an airport shuttle, you'll have safe, guaranteed transportation before and after your flight. Just call us at (855) 920-2287 or fill out the form at the bottom of this page to request a charter bus or minibus for your team.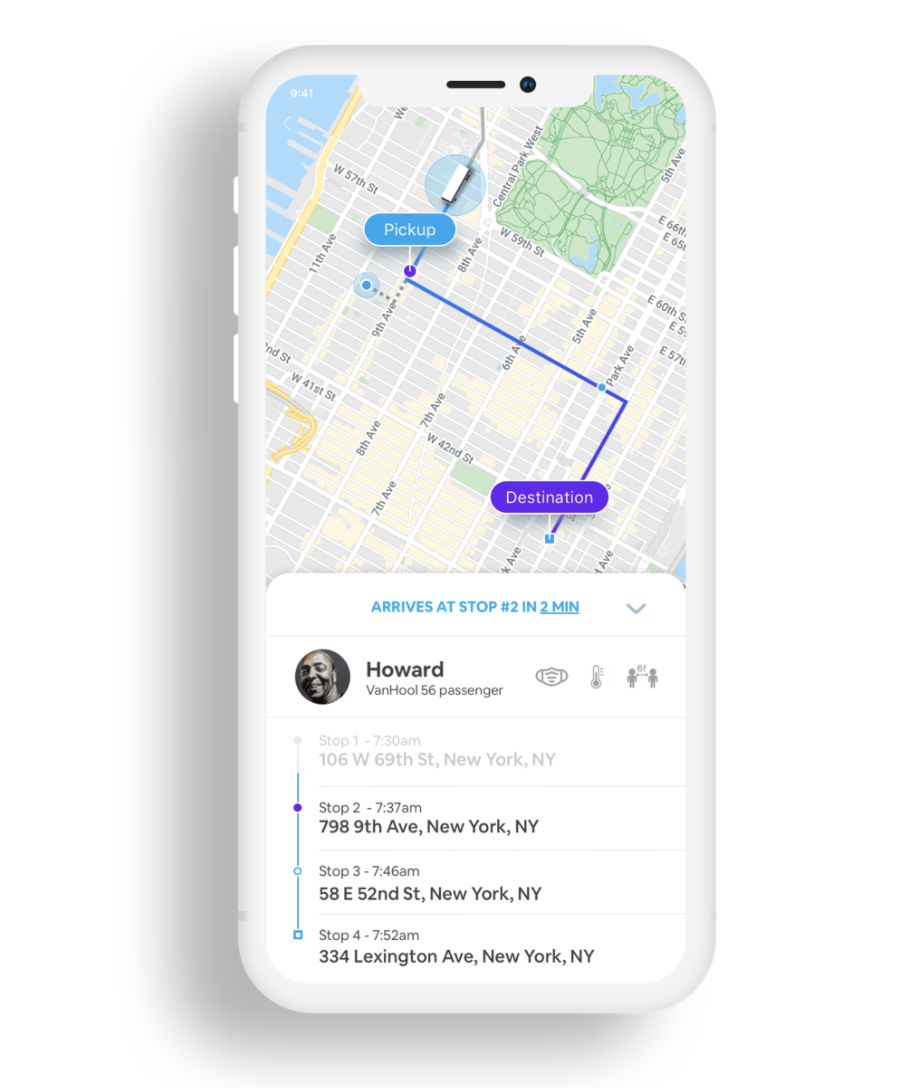 2,000+ companies already rely on CharterUP for their bus charters.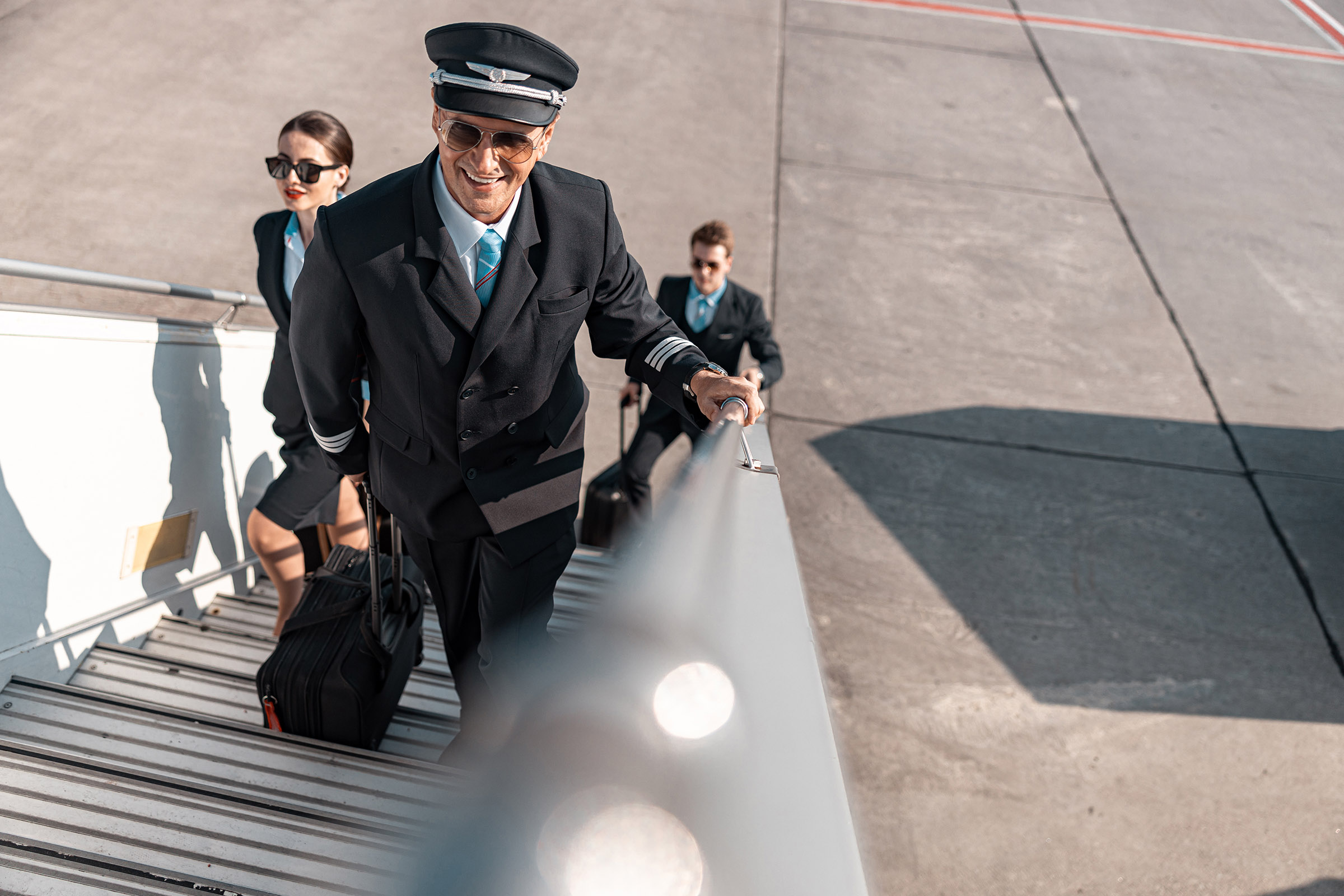 Guaranteed Transportation for your Group
Don't force dozens of people to wonder if an Uber will come at 4 a.m. or to have the awkward "will you drive me to the airport" conversation. A charter bus can take your entire group to the airport together and drop you off close to the terminal. And once you arrive at your destination, you won't have to rely on separate rideshares, taxis or rental cars. Because CharterUP has a nationwide network, we can send a bus to pick you up in any city you land in.
Comfortable and Spacious Buses
Onboard the bus, you'll find plenty of space for everyone to sit. We offer buses in a range of sizes, from mini buses for 18 people to full-size charter buses for 56, and you can ask for a bus with more seats than you need if you'd like to give people extra space. Most buses also have larger seats and more legroom than airplanes, and you can request reclining seats, AC and large windows to help everyone relax.
Room for Your Luggage
Charter buses have room for all the luggage you brought on your flight. Stash your checked bags or large carry-ons in the undercarriage storage space, and then place your small carry-ons in the storage space above your head so you have room to stretch out your legs. Book a charter bus rental in Las Vegas, for example, and no one will have to worry about suitcases taking up too much legroom on the way to The Strip!
Amenities to Help you Relax
Most airports are located on the outskirts of cities rather than in the city proper. But you don't have to be bored during the drive from Hartsfield-Jackson to midtown Atlanta or from Dulles to the National Mall in Washington, D.C. On your charter bus, you can request amenities like WiFi so everyone in your group can stream music or listen to podcasts. Need to entertain your entire youth soccer team or choir? Just request flat-screen TVs at each seat and pop on a superhero movie.
Limit Pit Stops
After a long flight, the last thing you want is a long road trip. If you need to get from DFW International Airport in Dallas to your hotel in Waco, an airport shuttle can help you limit stops along the way. Pack snacks and drinks in the bags you stash overhead, and request an on-board restroom so your group won't have to take rest breaks during the journey.
Accessible Transportation
Navigating an airport is frustrating enough if you have almost any kind of disability. Figuring out a train schedule or trying to find the taxi or rideshare pick-up right after? Not fun. Your charter bus can pick you up in a designated loading zone close to the airport, and you can request an ADA-accessible bus with a wheelchair lift, wider aisles, and wheelchair seating areas. Just give us a call or fill out the form below if you think an airport shuttle may help you and your group.

Our Technology
We're constantly building technology that makes it easier for you to book your airport shuttle and make adjustments to your reservation.
Flex-Route
Your route is flexible. Times and virtual stops can be modified any time.
Rider App
ETAs, tracking, and schedules can be easily shared with your passengers.
Scalable
Vehicles can be added or replaced over time as your ridership increases.
Want private shuttles for your organization?
We can help. Reach out today and our team will work with you to create a custom shuttle service that is a perfect fit for your organization and employees.