Booking a group trip via a charter bus has long been associated with outdated practices and lengthy processes. The exhaustive search for vendors, the wait for price quotes that stretch into days, the delicate navigation through convoluted itineraries and the fallout from minor route adjustments. To the modern consumer, these frustrations are not mere inconveniences but glaring signs of an antiquated system struggling to keep pace with the digital age.
The "Path to Purchase" report by Expedia Group, which explores the online research behavior of travelers, makes this disparity clear. Modern travelers spend an average of 160 minutes on Online Travel Agencies (OTAs) alone, carefully considering their options before committing to a purchase. 
The recent survey shows that travelers seek transparency, ease and speed – a stark contrast to the traditional charter bus booking experience. The chasm between consumer expectations and current charter reservation experience underscores the necessity of innovation for the survival and growth of the industry.
The Winding Road Of Traditional Charter Bus Booking
The typical path to securing a charter bus is far from smooth. It's a multi-step, time-consuming process that leaves much to be desired:
Initial Contact

: Reach out to multiple charter bus providers to express interest and provide itinerary details.

Wait for Quotes:

Allow several days for each provider to process your request and offer a quote.

Quote Evaluation:

Once all quotes are received, set aside significant time to compare each one.

Confirmation:

Choose your preferred provider, then provide credit card details over the phone.

Cross Your Fingers:

Hope that your chosen provider delivers as promised and arrives on time.
All in all, the tedious journey often spans more than a week – a major commitment that may deter some groups from following through.
Modern Consumer Behaviour In The Travel Industry
The inefficiencies of the traditional charter bus booking process become glaringly apparent when compared to the behavior of modern consumers. 
Expedia's "Path to Purchase" report illustrates that consumers extensively research their travel options, viewing an average of 141 pages of travel content in the 45 days leading up to a trip and spending over 5 hours with travel content. 
Travelers spend more time researching and finding the right flight than they spend cruising at altitude, illustrating how much they value clarity and transparency.
A Case For CharterUP: Technology To Shape The Future Of Group Travel
In the age of instant gratification, the extra labor required of the traditional charter bus booking process is a significant deterrent. Expedia's report reveals that users spend an average of 160 minutes on online travel agencies (OTAs), 128 minutes on airline sites and 95 minutes on hotel sites – all platforms that have embraced modern reservation systems.
CharterUP's innovative marketplace not only compresses the time it takes to secure a reservation to 60 seconds, it offers much-needed transparency. Groups can quickly compare quotes, check reviews and take advantage of straightforward payment options and flexible cancellation policies. These are the features that 80 percent of travelers in the Expedia report indicated they value in a booking process.
By prioritizing accessibility and transparency, CharterUP is not just simplifying the booking process but ensuring charter bus travel remains relevant in the age of the informed consumer.
See for yourself
Just fill in a few details and CharterUP will instantly calculate price quotes from different vendors in your area to connect your group with the right ride.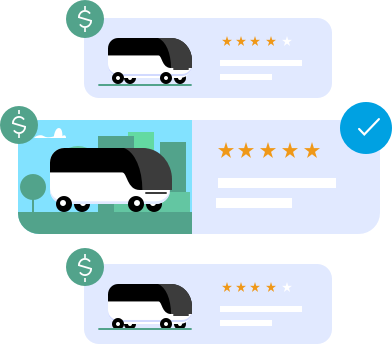 Compare Prices
Compare real-time prices and availability from companies serving your area.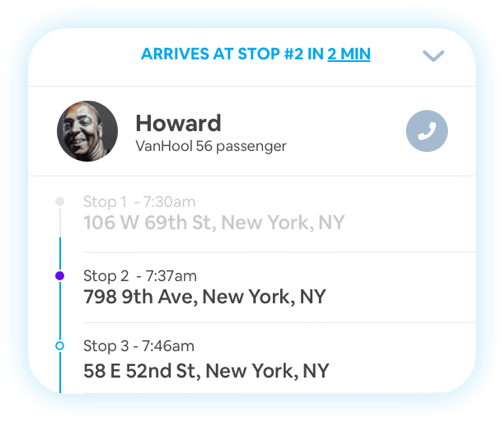 Rider App
Easily share your location, manage passengers, and contact your driver.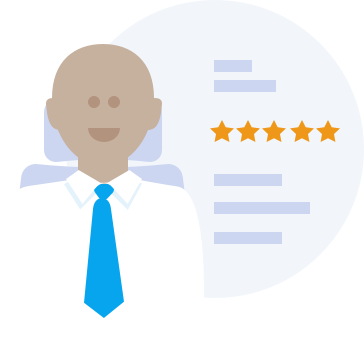 Visibility
Get real-time data on fleet, amenities, insurance, and safety records.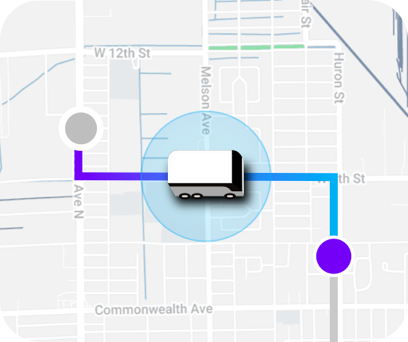 Live Tracking
Take the guesswork out and get real-time updates on the location of the bus.
Instant Bookings
Instantly book your bus and confirm your reservation automatically.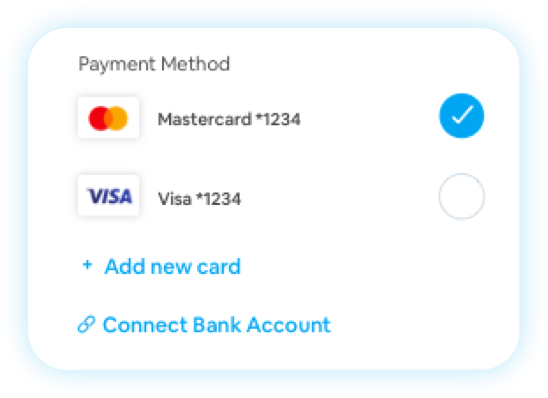 Streamline Payments
A new and seamless checkout process with several payment options.