Corporate & Employee Shuttles
When it comes to securing day-to-day transportation for your corporation, small business, or start-up, planning corporate shuttle services has never been easier than with CharterUP! From short-term construction detours around your Houston office campus to ongoing cross-town commuter shuttles throughout the NYC boroughs, our nationwide network of buses is here to help you get down to business.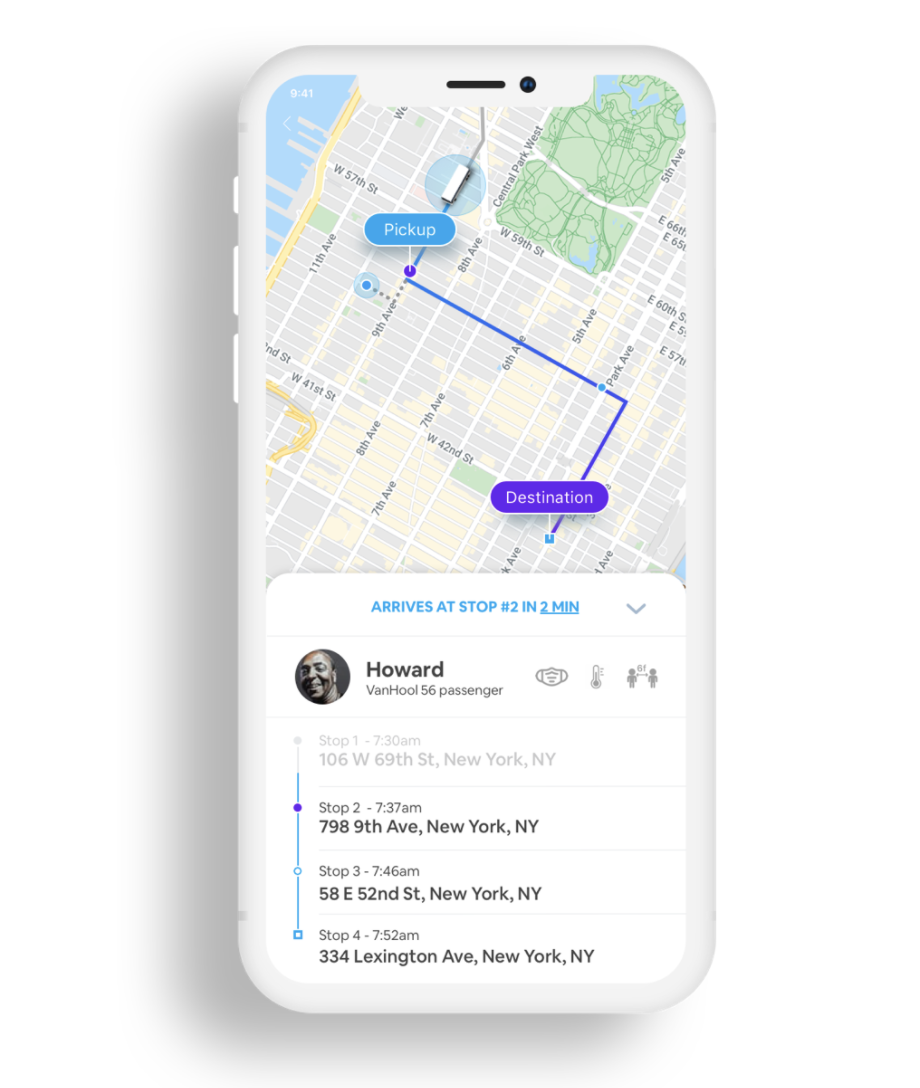 2,000+ companies already rely on CharterUP for their bus charters.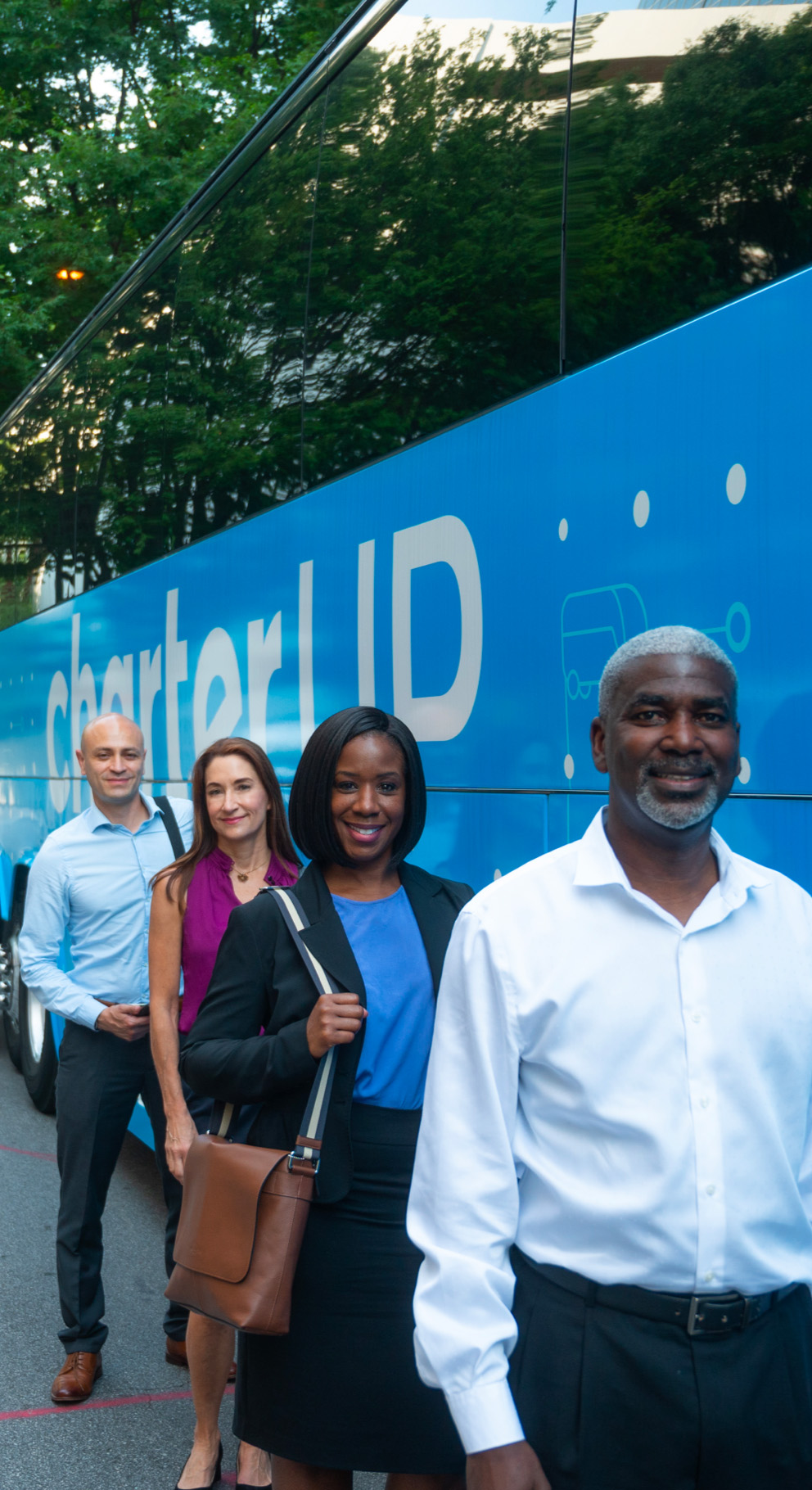 Build Your Own Fleet
Whether you need an 18-passenger minibus for zippy shuttles in a busy city or a 56-seater charter bus for large-scale travel for your big firm, you can find it on the CharterUP marketplace. Even if you're transporting wheelchair users, ADA-compliant coaches are available at no additional cost. Providers in our network offer a wide range of makes and models, so you'll have no trouble finding the perfect bus to suit your needs.
Get to Work Safely
Your employees' wellbeing is our top priority. That's why when you book with CharterUP, you have total control over what safety measures are taken during the trip. You decide how many passengers board each vehicle, how you want them seated, if masks are required, and whether or not your driver performs contactless temperature checks. Rest assured that your ride will be thoroughly sanitized before, after, and even during routes as needed.
Custom Routes and Schedules
It's your private shuttle service — so you decide where the bus goes, who climbs aboard, and when everyone arrives. Whether you're trying to ease your office workers' commute, setting up a recurring off-site meeting across town, or transporting essential workers in the wake of an emergency, our tech will help you setup a shuttle route that gets them wherever they need to be, whenever they need to be there.
Function, Meet Comfort
Pick and choose what amenities are on your bus, so employees can clock in feeling refreshed and can unwind after work. Overhead storage bins keep clutter at bay, and plush, reclining seats are perfect for stretching out. Don't forget free WiFi so they can send out one last email and power outlets so no one's device dies mid-presentation! Whatever you think will set them up for success, we can make happen.
Draw In Top Talent
If your business needs to stand out in a competitive job market, add "private shuttle service" to your list of perks. A shuttle service can be especially attractive if you're headhunting talent outside your city limits! Not only will a reliable ride to work improve retention for your existing workforce, but the gesture will show prospective-talent how much you care about their wellbeing, even when they're not on the clock.
Ease Your Company's Transportation Today
You can trust CharterUP to make booking corporate shuttle services a breeze. Simply round up all your relevant information — how many employees need a ride, where you need shuttle services to and from, when you need the bus, etc. — and give us a call at 1-855-846-6833. You'll receive a personalized quote for your company's shuttle service, and if you like what you see, the CharterUP team will take it from there. It's that easy!

Our Technology
We're constantly building technology that makes it easier for you to book your airport shuttle and make adjustments to your reservation.
Flex-Route
Your route is flexible. Times and virtual stops can be modified any time.
Rider App
ETAs, tracking, and schedules can be easily shared with your passengers.
Scalable
Vehicles can be added or replaced over time as your ridership increases.
Want private shuttles for your organization?
We can help. Reach out today and our team will work with you to create a custom shuttle service that is a perfect fit for your organization and employees.