Charter A Bus In 60 Seconds
2,000+ companies already rely on CharterUP for their bus charters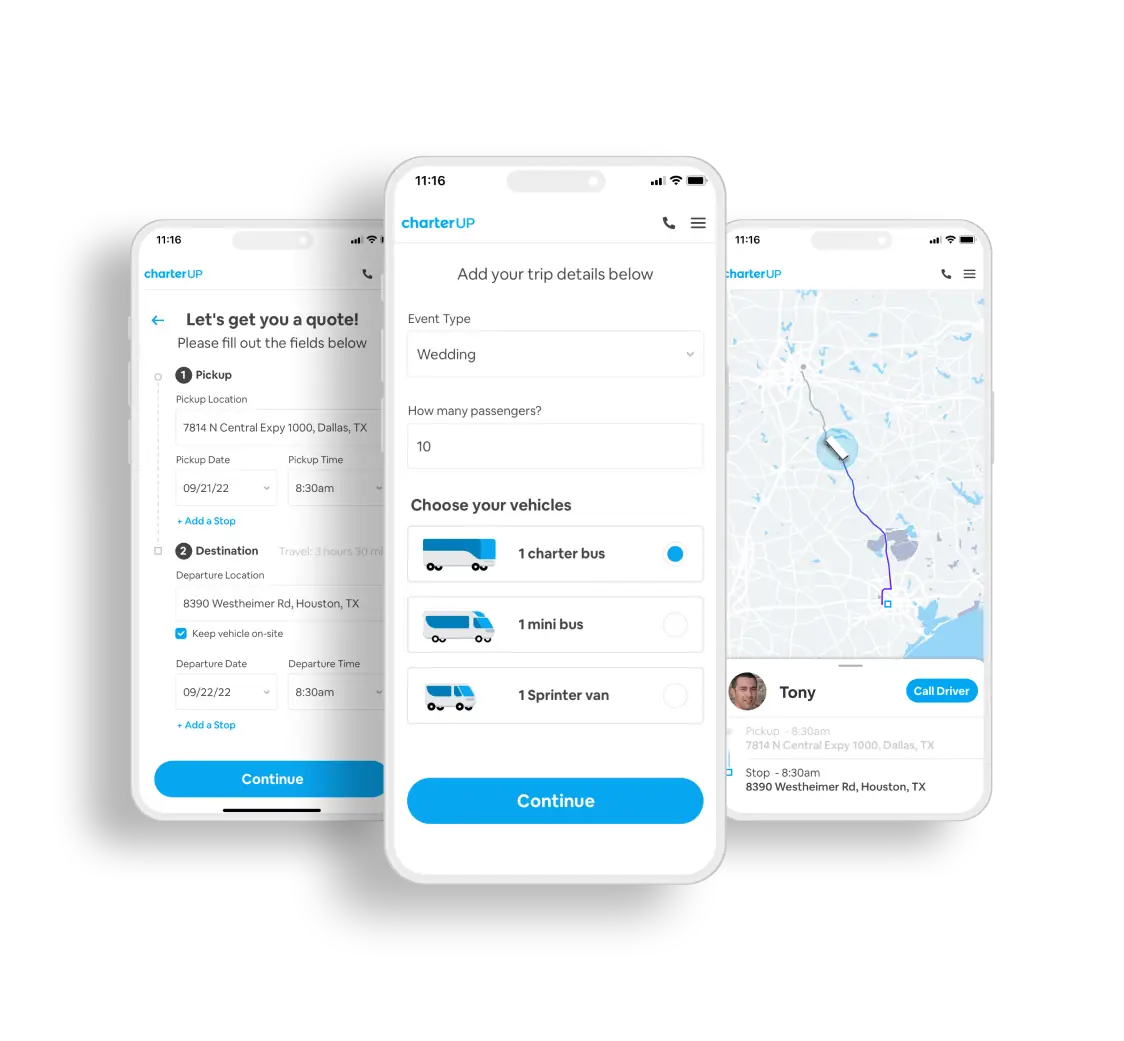 Our Mission
CharterUP's mission is to provide a group transportation experience that's transparent, safe, and good for the planet.
Plan your next journey with CharterUP
Corporate and campus shuttles
CharterUP offers private shuttle solutions for organizations of any size. Through our proprietary advanced shuttle management system, you can procure buses, track payments, and manage riders, all under one platform.
Trusted by a growing roster of Fortune 500 companies
Learn More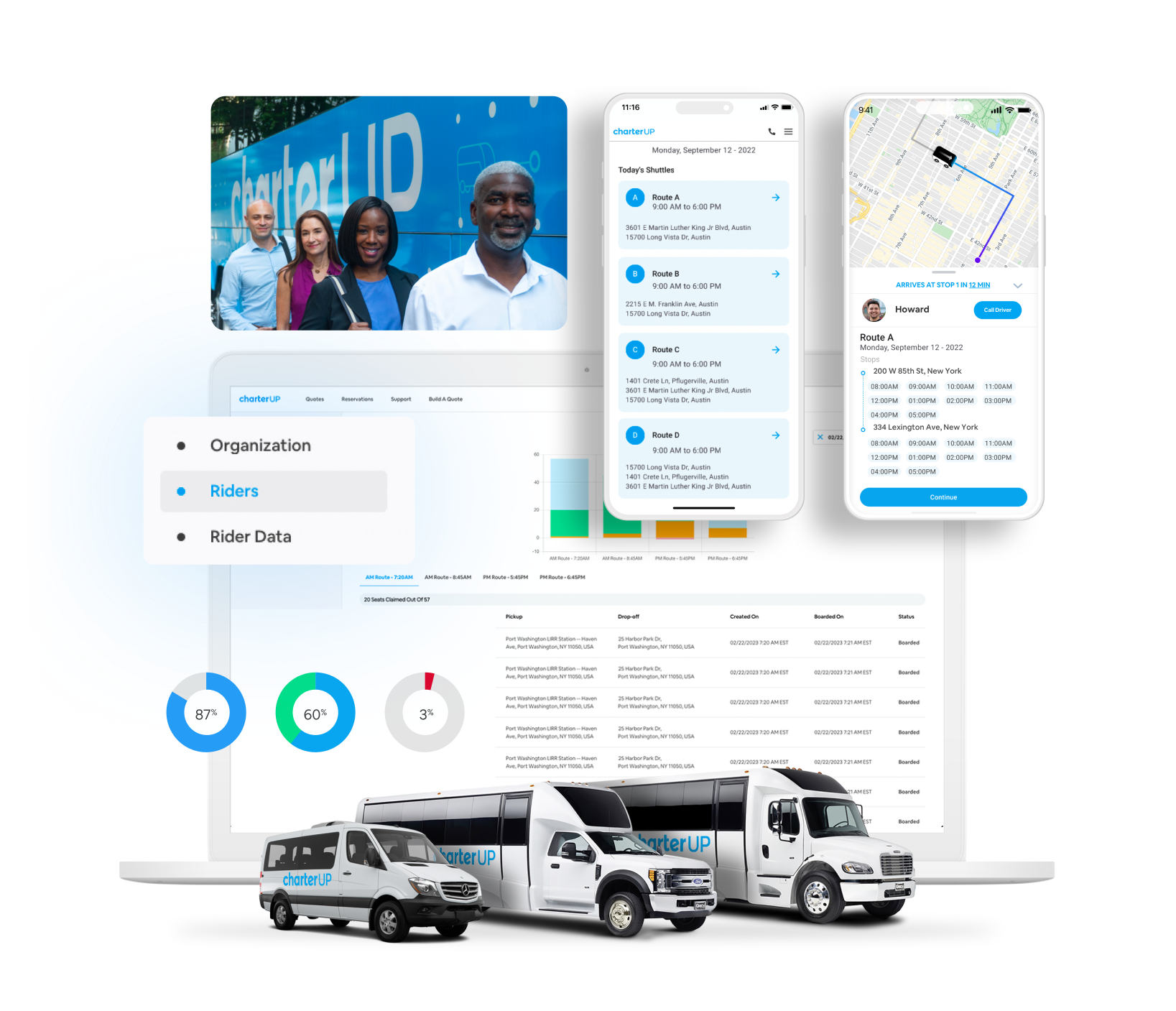 24/7 white glove support
Our CharterUP customer success team is here to support you during each part of your trip. From booking to pick up and beyond, we'll be standing by 24/7, ready to answer any questions that might come up.

Unbeatable charter bus pricing
Take advantage of our award-winning booking platform and the largest marketplace for buses in the U.S. Compare prices from hundreds of providers until you find a bus that fits your budget.

Added assurance with CharterUP
In the unlikely event that a bus company is unable to fulfill your trip, our network of 600+ operators enables us to quickly find you a backup ensuring your trip is a success.
Join our growing network of over 600 bus companies!
CharterUP processes over 20,000 qualified leads every month. Partner with us and get qualified leads in your area. Fill out the registration form and experience why so many motorcoach operators have partnered with CharterUP.
What our customers say about CharterUP